An intuitive interface and easy to use by anyone.
Quickly gather information from your visitors and customize the solution to your needs.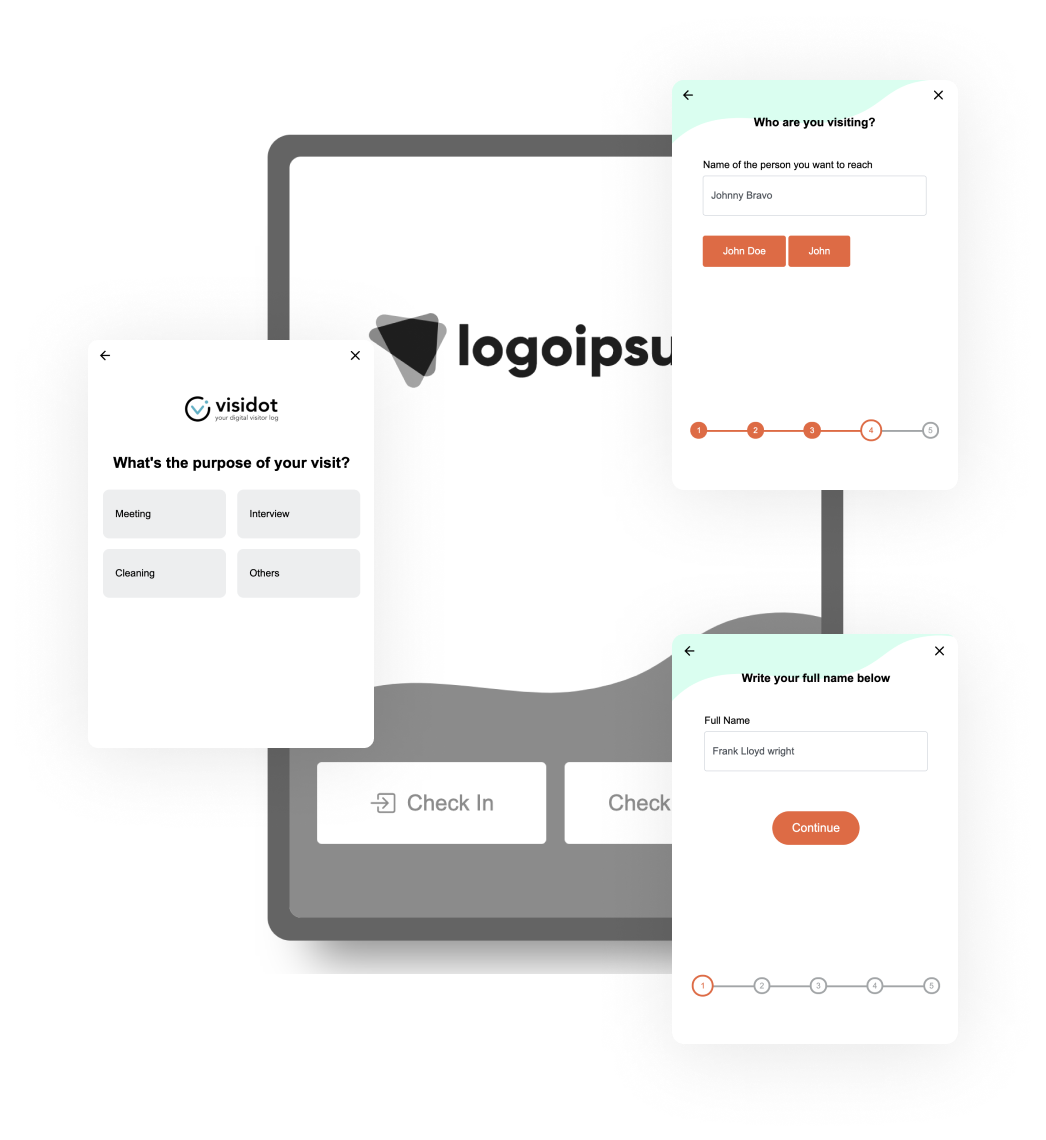 1
     Select the language
2
     Choose visiting reasons
6
     Enter ID information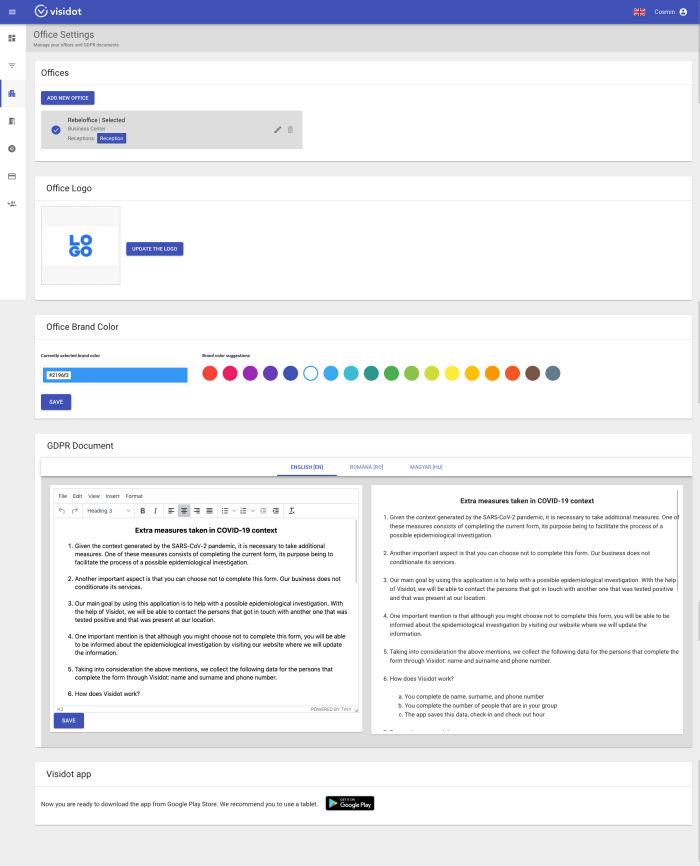 Upload the logo, select colors, and set contacts.
You can filter, search and download information.
* Perfect for epidemiological investigation or emergencies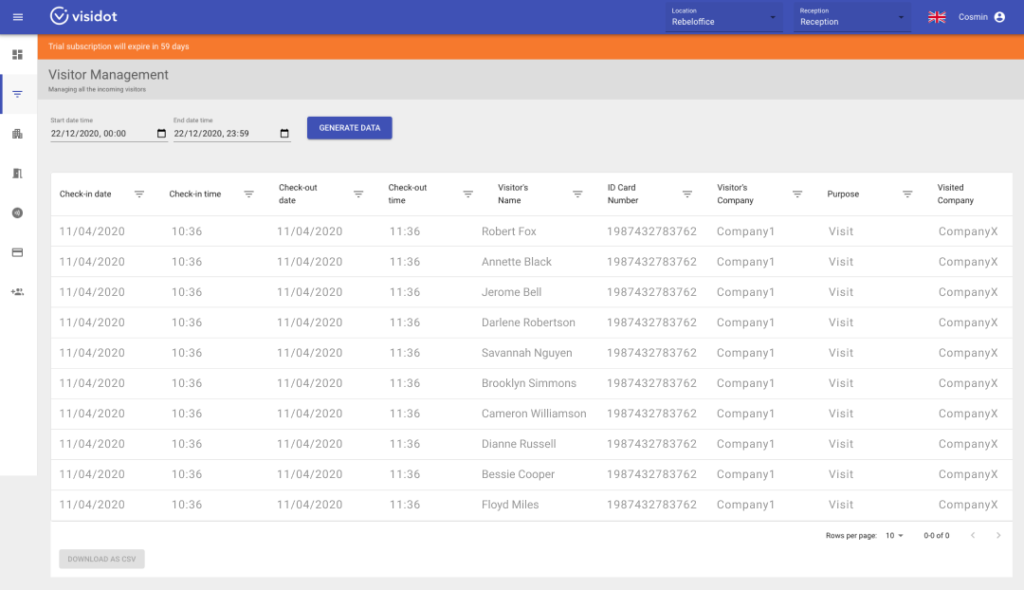 Find out more about how Visidot can help you make a first great impression.
Check out the functionalities:
If you have any questions, please check our FAQ section or leave your email and we will contact you.