All your locations in a single place.
Manage, from wherever you are, all your sites without switching from platform to platform.
See, in real-time, the number of visitors, notifications, and checked out visitors for each of your locations.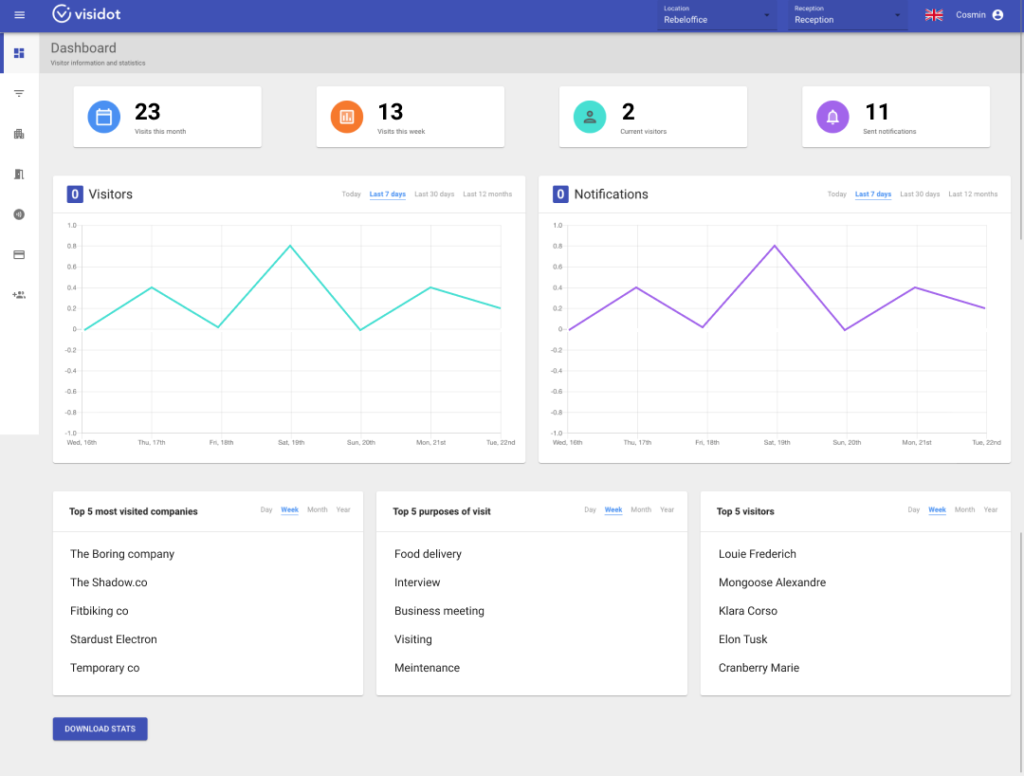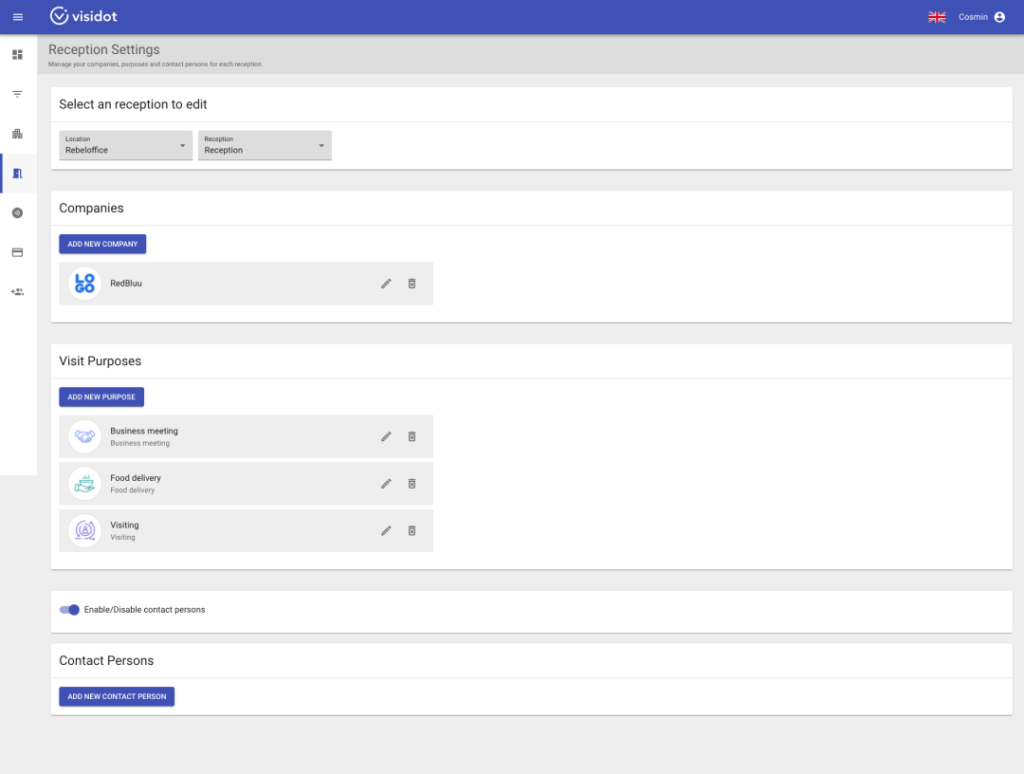 Personalize each location.
Each of your locations is different, and it has its own needs. With Visidot, you can upload the logo, choose colors, add visit purposes, and select hosts.
Manage the permission roles.
You set who has access to what information.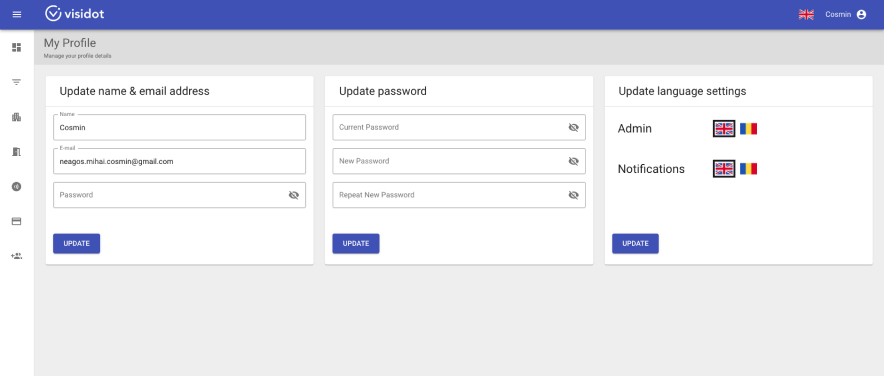 Find out more about Visidot and how it can help your business.
Check out the functionalities:
If you have any questions, please check our FAQ section or leave your email and we will contact you.